Why Every Resident of Pensacola, Florida Should Go for Chamberlain Garage Door Openers
A garage door remote opener really comes in handy when you are pulling into your home and just want to quickly open your garage door and pull in.  Settling on a brand type however can be challenging considering the various types available. Overhead Door and Operator Company are a renowned supplier of different types of garage door openers and among them are Chamberlain Garage Door Openers.
This kind of garage door opener is manufactured by the Chamberlain Group which also produces the LiftMaster brand. The Chamberlain brand is considered to be more user friendly compared to LiftMaster. If you are looking for a pocket-friendly choice, the Chamberlain band is the go-to option. 
The model is also manageable by DIY enthusiasts, hence, you can fix it yourself on your garage door. Here are the benefits of this type of garage door opener to a user in Pensacola, Florida:
1.
Chamberlain Garage Door Opener Keypad in Pensacola is Convenient
The main benefit of the Chamberlain brand is convenience. Most of its functions are automated, minimizing any form of manual labor when operating it. It makes it easy for you to open and close your garage since you can operate the machine in the comfort of your car. The model also minimizes risks because it takes away the need for you to leave your car with dogs and children in it to go open the garage door.
2.
Chamberlain Garage Door Opener Parts are DIY Friendly
If you enjoy fixing stuff by yourself around your house, the Chamberlain opener is your go-to choice. It has parts that are easy to assemble with the correct tools. LiftMaster is more of a complex model that requires a professional compared to the Chamberlain type. 
Its parts are straightforward to understand and it gives the user an enjoyable experience when installing the machine. The ease in assembling and disassembling the machine does not mean that everyone can do it. Installing the machine needs the user to be sure and confident that the task is manageable. 
If you are not sure about the installation process, it is best to hire a professional to avoid unnecessary damage to the machine. For any professional help, contact Overhead Door and Operator Company for trusted services since the DIY option is not a decision for every user.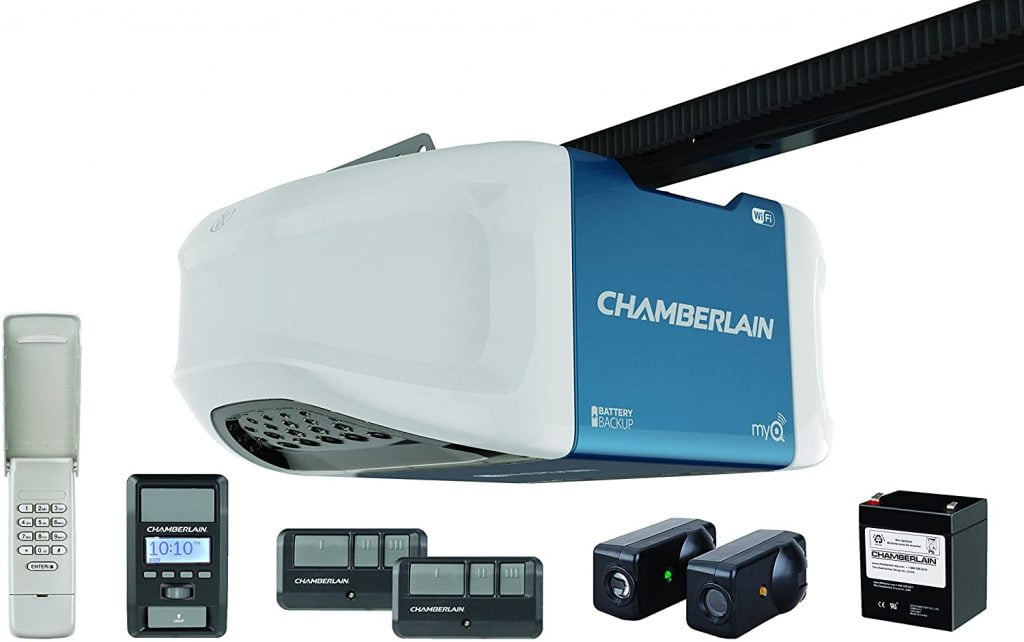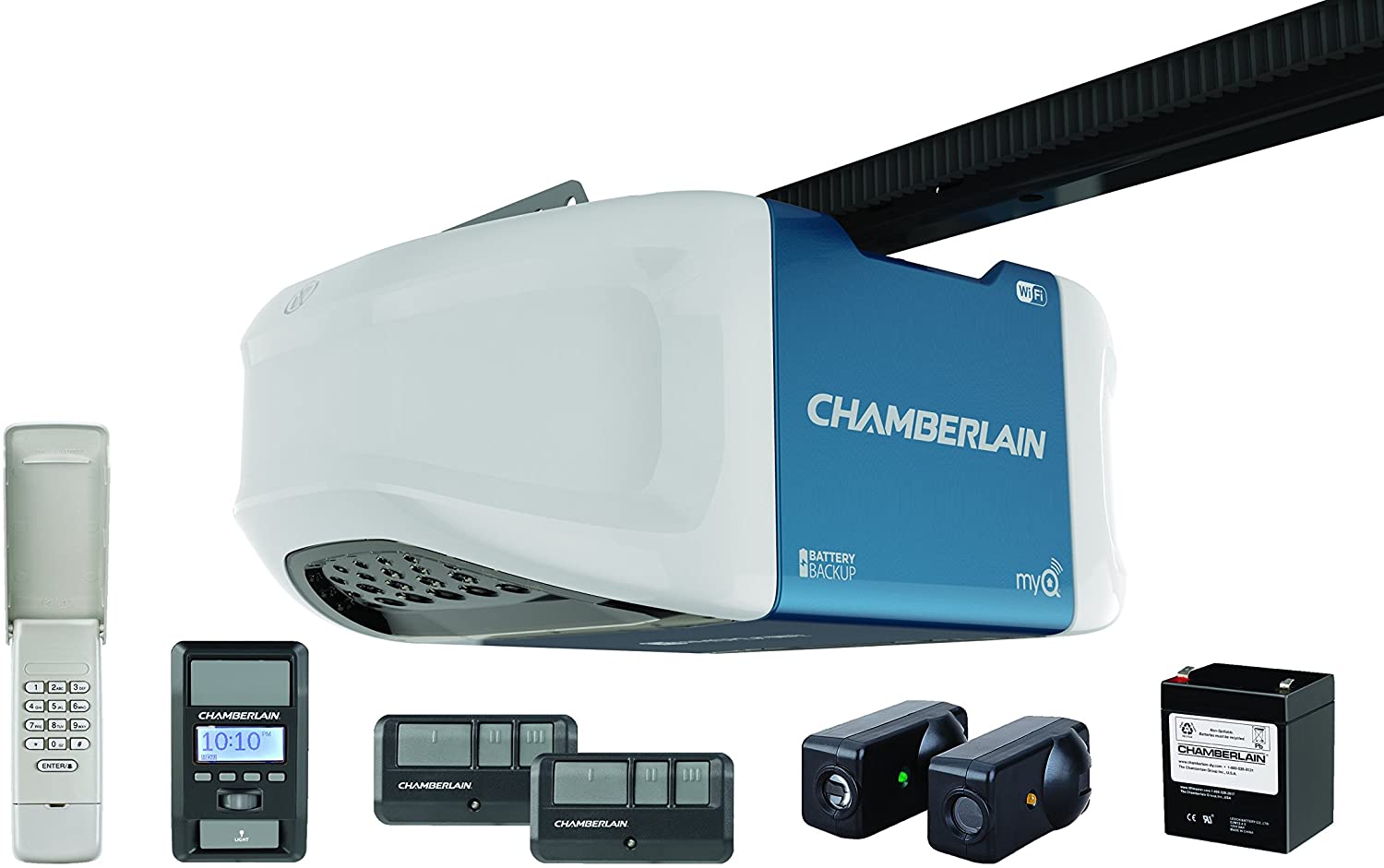 3.
Chamberlain Garage Door Openers have Silent Motors
Noise is a nuisance for many individuals and some countries or residential areas have written laws on the allowable noise levels. Noise can be an issue for some individuals especially at night since sound travels faster. Chamberlain garage door openers have a silent motor which is an added advantage for you because it does not disturb your family or neighbors. 
The model also has a belt-drive that limits the friction between the door tracks and garage door, reducing the chances of noise.  So, if you are leaving your home very early in the morning and returning late at night while your family members are fast asleep, the Chamberlain brand is your best choice.
This garage door also comes in handy if your garage is attached to the main house. It limits unnecessary commotion which might wake your child, giving you another task of putting him or her back to bed.
4.
The Garage Door Opener is Durable
The Chamberlain Group did a good job of engineering a garage opener of the highest standard. From Overhead Door and Operator Company, you will acquire a garage door opener that will last you for a long period of time provided that you conduct frequent maintenance for the machine.
Security and peace of mind for the people of Pensacola, Florida is the main mission of the company. It issues a valid warranty for every product purchased. 
5.
Chamberlain Garage Door Opener Keypad has an inbuilt smart Technology
The Chamberlain garage door opener has an MYQ control which gives the user the option of using a remote from the comfort of their cars. It is possible to synchronize the door system with your smartphone and use an application to operate the garage door. The automation makes it simple for users to operate the machine and saves on time.
The model also has an IFTTT integration that allows you to operate any house devices connected to the machine. It minimizes any efforts of manual labor enabling you to concentrate your efforts on other pressing matters. 
The model also notifies you of any security breach to the garage or the main house improving the security of your home. In case of any security breach, the machine puts the garage and main house on total lockdown. Furthermore, it notifies the relevant authorities on your behalf and this makes it a safe model for your family and garage.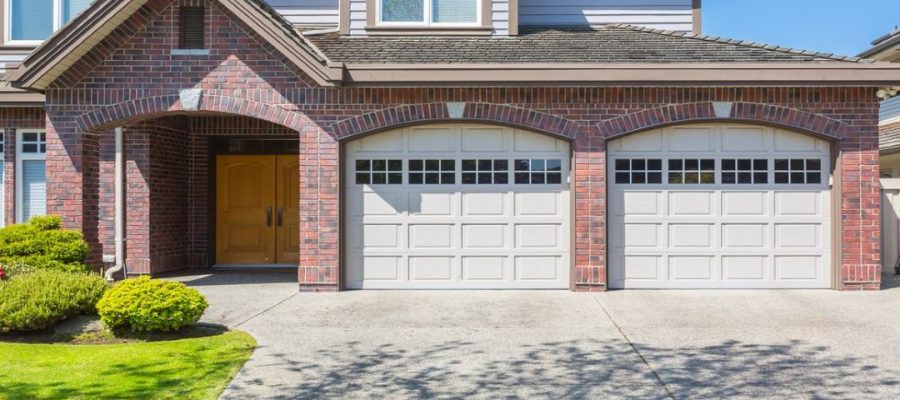 6.Safety Regulations
Last but not least, the other benefit of Chamberlain garage door openers is that it meets all safety regulations, making it a safe machine for your household. Several tests by relevant engineers confirm that this model won't close with an obstacle still on its path. Chamberlain garage openers also have inbuilt sensors preventing unnecessary accidents to your cars, kids, and pets.
The garage opener also has sensors that detect the change in environmental conditions, improving the ease of opening and closing the garage door. Chamberlain openers have a battery backup that allows you to operate the garage door during power outages. It makes it the best available garage door opener for your home.
Chamberlain- The Best In Garage Door Openers
These are the benefits of Chamberlain Garage Door Openers for opening your garage doors automatically. The model is indeed convenient and effective. It saves on time, reduces manual labor, it is a cost-effective option compared to the LiftMaster. This model is safe for your kids and pets because of the inbuilt sensors that limit unnecessary accidents.
Technology makes work easier and if you are in the market for a garage door opener, contact us for the best services!