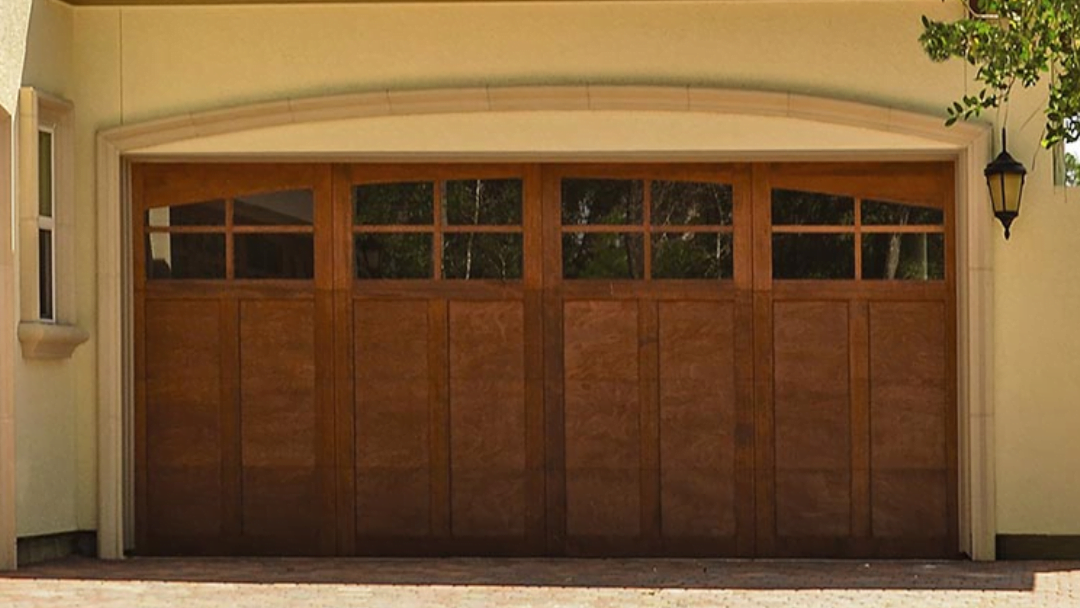 Garage Door Repair Company Pensacola
OVERHEAD DOOR & OPERATOR
Garage Doors in Pensacola typically last 15-20 years in our area, if they are properly maintained.
At Overhead Door & Operator, we are the leader in Garage Door Repairs and if a garage door panel should get damaged, we can easily replace the section, but sometimes a homeowner wants to update the look of their home and an easy way to do that is to purchase a new garage door completely.
The Options for Garage Doors in Pensacola has dramatically changed since we were hit by Hurricane Ivan in 2004. 
In Pensacola, we are fortunate to have the garage door company, Wayne Dalton located right in Pensacola.
One of the most popular garage door selections is the 7400 Series. 
These doors feature eight distinctive panel designs, each displaying the skilled craftsmanship of our woodworkers. 7400 Series combine the classic swing-open appearance and detailing of carriage house wood doors with the convenience of standard sectional garage doors. to see more garage door options-click here http://bit.ly/3906WpL 
Garage Door Repairs in Pensacola
OVERHEAD DOOR & OPERATOR
9601 N. PALAFOX ST STE 6-A
PENSACOLA, FL 32534
(850) 477-0333