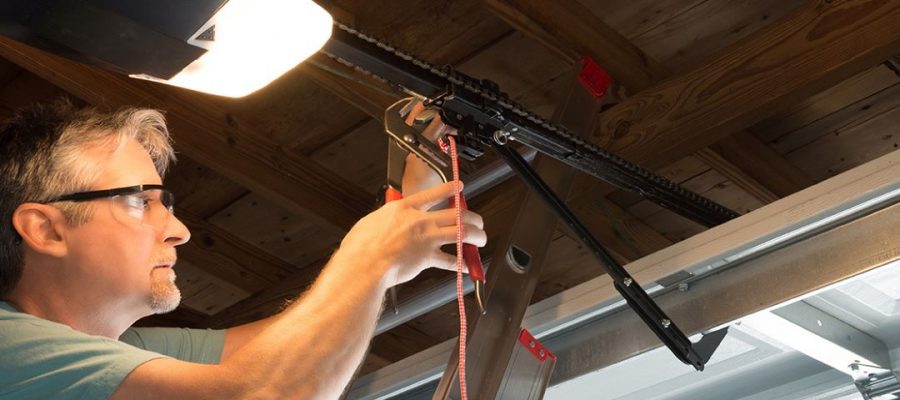 What You Should Know About Garage Door Maintenance in Pensacola, Florida
Home and property owners in Pensacola, Florida rely on their garage doors to keep their homes and belongings safe from intruders. Homeowners also like the convenience garage doors bring to entering and exiting their homes. Because garage doors play such an essential role in our everyday lives, we need to always keep them functioning in optimal conditions. 
Pensacola with its sunny climate and salty sea air poses a number of potential issues for the garage door and its various mechanisms. This is where having a little insider tip from the experts in Pensacola garage door maintenance can save you time, effort, and cash in the long run. 
The following is what you need to know about keeping your garage doors in tip-top conditions. 
Why Do I Need Regular Garage Door Maintenance? 
That top-notch garage door that you selected for your garage is not a set-it-and-forget-it appliance. As a responsible homeowner, you will want to keep your garage door functioning at its best for many years. 
The salt air here in Pensacola can bring some setbacks to the mechanical and functional appliances of your home like your HVAC and your Garage Doors. 
Salty sea air is highly corrosive and can affect the metal components of your garage door faster than if you were living in Arizona, for example. To avoid the early deterioration of your doors and ensure that you face few problems over the years, be sure to plan a regular Garage Door maintenance visit from your Pensacola Garage Door Professionals at Overhead Door & Operator. 
Naturally, solving problems before they happen may seem like an unnecessary hassle to your life and pocketbook. But just check out the following benefits from regular garage door maintenance. 
The Top 5 Benefits of Planned Garage Door Maintenance
     

Save Cash and Time
The most important aspect of regular garage door maintenance is the skill and knowledge these professionals can provide. In addition to inspecting the performance of your garage door and its mechanisms, your repair professionals from Overhead Door And Operator will provide you with some important DIY maintenance techniques that can help you spot small errors and apply solutions without having to call the professionals. 
This ensures that your garage will suffer the least amount of wear and tear over the years and ultimately leads to a longer-lasting unit. Fewer malfunctions will mean that your time and finances are preserved over the lifespan of your garage door. 
   

Improved Security
Perhaps it is the state of the economy, or maybe just lazy human nature, but Pensacola is not without its fair share of criminals. Your garage door is an essential part of keeping your home safe from such intruders. But, if your garage door cannot close properly, or can be opened without proper protocol, your home becomes defenseless and easy to attack. 
Furthermore, the garage door can be an especially heavy and potentially dangerous appliance. There have been far too many stories where small pets and children have become injured due to garage doors closing without proper control. Only regular inspections can ensure that these unguarded moments are completely avoided.  
   

It extends the lifespan of your garage door
A top-quality garage door can last for a full 15 to 20 years if it is well-maintained. But, this impressive lifespan is not the norm here in Pensacola. If you hope to beat the wear and tear of the elements and strain of regular use, you will need to apply proper garage door maintenance. Making sure that all the individual mechanisms and components of your garage door are working together like a well-oiled machine, is the only way to get the most longevity from your garage door. 
     

Improved Property Value
The garage door is not the most important or valuable part of the home. Nevertheless, it is a crucially important part of home life and you can expect your home buyers to consider the garage door when looking over the property. If your garage door opens and closes properly and has a great curb appeal, you will look better to potential home buyers. 
     

Owner's Insights
One of the most important advantages you will gain from our knowledgeable garage door experts is how to properly care for and use your garage door. You can expect our garage door maintenance to leave you in better control of your garage door's function and lifespan. After the inspection is complete, you can work with the experts to plan a maintenance program that will maximize the value of your garage door and its life span. 
Planned Garage Door Maintenance: What to Expect from Overhead Door & Operator Services
If you have been eye-balling your garage door for signs of repair and cringing at every squeal and screech, don't wait another day. Call up our Pensacola Garage Door Experts and restore your garage door to its original functionality. 
Here is what you can expect from professional garage door maintenance by Overhead Door & Operator: 
– Inspection – the first step will be to inspect the entire garage door and call components. This will help us identify small problems, potential weak spots, and provide a plan for proper maintenance. 
– Adjustments – there are pulleys, rollers, cables, nuts, and bolts that hold your garage door in place and ensure a smooth and easy movement. These can be too loose or tight and will need to be adjusted by an expert to work properly. 
– Lubricating – Garage door lubrication is of utmost importance for your Pensacola garage door. This not only works to keep the moving parts working fluidly but keeps your metal components safe from salt air wear down. 
– Testing – after the adjustments and lubrication have been adjusted, it is time to make sure the whole thing is working like a dream. This means testing the electronic components and ensuring the movement of the garage door is balanced. 
– Alignment – the garage door has an advanced system of sensors and anti-entrapment features that are essential to proper function. An expert from our company will ensure that these are kept in proper function. 
– Final Inspections – we don't call it a day until we have checked and re-checked all moving parts and important garage door features, we will check the weather stripping and the remote sensors and radio controls. 
Garage Door Maintenance With Overhead Door And Operator
Overhead Door & Operator is committed to helping home and property owners in Pensacola to protect and maintain their garage doors. Despite the damage from the elements and strain of regular use, your garage door can last its full lifetime and present few problems when addressed by our knowledgeable experts. Call us today to learn more about our reputable garage door services.
Get A Free Consultation
We are more than happy to give you a free consultation. We will come out to take a thorough look at the problems with your garage door and give you advice on which solution is most suitable for your needs. Give us a call and we will come discuss the various options with you now. Our advice is free!