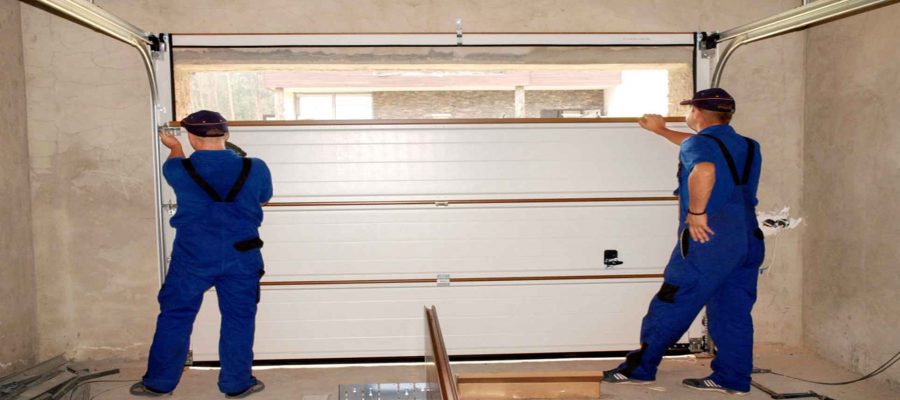 Comprehensive Guide on Garage Door Panel Replacement in Pensacola, FL
Are you currently looking to replace your garage door panels? Whether you need to completely replace your panels or make some small adjustments, we have the knowledgable experts that can help you. Simply follow this comprehensive guide to find out everything you need to know about getting a garage door panel replacement in Pensacola, FL. 
Fixing Garage Door Panels 
Depending on the material of your garage door, you'll likely run into some issues a few years after the initial installation. Whether it's something to do with the electronics or functionality of the door, it's not uncommon for these doors to lose performance after a while. Thankfully, repairing physical damage as well as electrical issues is an easy task for the professionals.
Garage Door Services Involving Bottom Panel Replacement
The bottom panel of your garage door is an extremely common repair that homeowners need to get fixed. The bottom panel is more likely to be damaged throughout the years as it is closest to the ground. Getting a garage door bottom panel replacement involves ordering both a new panel, which varies in price, as well as hiring a professional with tools for proper installation. 
Special Services Possible for Panel Replacements Involving Wooden Doors 
Whether it's for bottom panels or other areas of the garage door, special services are possible for doors made out of wood. Many people that own garage doors made from wood understand that they have different characteristics in comparison to more modern variations of these doors. For one thing, these doors tend to be more fragile. Getting a service that has prior experience with dealing with wooden doors is a surefire way to ensure you get the best garage door panel replacement possible. 
Abundant Access to Garage Door Panel Replacement Parts 
Regardless of whether or not your garage door is made out of wood, you'll need to have access to many different garage door replacement parts for a successful replacement or repair. The vast majority of garage door services throughout the area have exclusive access to large quantities of parts from all major manufacturers. If you're having difficulty securing these parts yourself, you should seek the help of nearby professionals that have industry contacts with large stock available. 
Experience With Garage Door Panels With Windows 
Garage door panel replacement might be more difficult if your door has windows, which is why getting a professional is so important. Windows add an extra layer of complexity to dealing with your door, especially when you consider the fragile nature of glass. Special tools are needed when dealing with windows, for installation purposes as well as safety. If you're looking to do replacements on your garage door with windows, you should always get the help of experienced pros. 
Understanding Garage Spring Replacement Costs 
Regardless of whether or not your garage door has windows, almost all of these doors use springs for core mechanisms. Depending on the size of your door, you might need two or more garage springs for proper replacement or repairs. Generally, these garage springs cost close to a hundred dollars each. Remember, getting these strings is one thing, but you also need the help of professionals to successfully put these delicate components in place. 
Getting Garage Door Torsion Spring Replacement 
When replacing springs, you should use the help of a garage door professional if your door uses torsion springs. These springs use a unique twisting and rotational motion that's different from other types of springs. In particular, the torsion spring is known to require a specialist's knowledge for successful integration with typical garage door mechanisms.
Professionals Help for Garage Door Extension Spring Replacement 
Other than torsion springs, extension springs also regularly require replacement when it comes to garage doors. Extension springs are very common for everything from automobile interiors to machinery. The springs play an essential role in the opening and closing of garage doors. Considering how core these springs are to the fundamental functions of these doors, it makes sense you should seek the services of a high-quality service for garage door spring replacement. 
Securing Durable Replacement Panels for Garage Doors 
Many fixes involving garage doors involve not only getting new springs but also getting high-quality replacement panels. Garage door replacement panels may be easy or hard to acquire depending on the material of your door. In some cases, getting a panel replacement from a reliable manufacturer is only possible through trustworthy services that have wholesale connections to producers. Once again, this is why you should never try and do garage door panel replacements on your own. 
Finding the Most Suitable Replacement Garage Door Panels 
Many of the best replacement panels are only available through wholesalers that exclusively deal with businesses. Trying to get the most suitable panels for your door without consulting with professionals is usually a bad idea. Firstly, you won't have access to the same range of panel producers as businesses. Secondly, only a pro can successfully take into account everything from the specific dimensions of your door, as well as features like electronics, to make a reasonable judgment about which replacement panel is best. 
Reliable and Smooth Garage Door Section Replacement 
Although finding suitable replacement panels is difficult without professional help, replacing entire sections of garage doors is even more tricky. Large sections of garage doors often involve many different panels and spring mechanisms. Successfully replacing such large sections of these doors requires a careful analysis and assessment from an expert. Only specialists can adequately conduct a repair and replacement of large sections of these doors. 
Additional Services for Garage Door Cable, Hinge, and Roller Replacements 
Many times replacing large sections of garage doors requires repairing and replacing smaller components. The cables, hinges, and roller of a garage door often become slowly dysfunctional in the same manner as more major components of the door. These intricate parts also need special attention when looking to get a high-quality replacement done on your door. 
Installation of Replacement Door Openers and Door Rollers 
Another set of small components essential to garage door functionality is openers and rollers. Depending on your door, you might use openers that trigger completely automatic or partially automatic mechanisms for opening and closing. These auto mechanisms are often reliant on rollers, which means that if they become faulty, the entire functionality of the door is affected. Premium door rollers and garage door openers are available through high-quality garage door services. These services have professionals that understand the synergy these two critical components have when operating garage doors.
Get A Free Consultation
We are more than happy to give you a free consultation. We will come out to take a thorough look at the problems with your garage door and give you advice on which solution is most suitable for your needs. Give us a call and we will come discuss the various options with you now. Our advice is free!